Eskridge Law, Associate Attorney
Davina Dawson is an Associate Attorney with Eskridge Law. Ms. Dawson attended the University of California, Santa Barbara (UCSB), where she earned a Bachelor of Arts in Political Science. While enrolled at UCSB, Ms. Dawson was an active member of Alpha Epsilon Phi. Ms. Dawson graduated from UCSB one year early, with an extensive course load in French Literature, Italian Literature, and Art History.
Location: Torrance, California
Phone: 310/303-3951
Fax: 310/303-3952
Get in Touch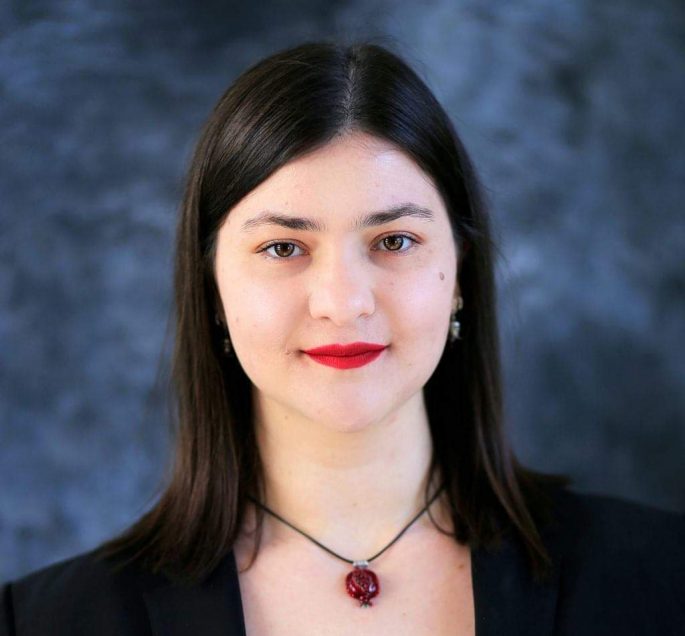 Ms. Dawson received her Juris Doctor from Southwestern Law School, where she was Vice President of the Federalist Society, Treasurer of the Visual Art Law Student Advocates, and on the Editorial Board for the Biederman Blog.  In addition, Ms. Dawson was an active member of the Armenian Law Students Association, Women's Law Association, and the Public Service Program.  In addition, Ms. Dawson worked for the Southwestern Immigration Clinic.
Prior to joining Eskridge Law, Ms. Dawson worked in Bankruptcy Law, Immigration Law, Estate Law and in Criminal Prosecution, where she gained significant experience.
Ms. Dawson is a member of the State Bar of California (2020 – present); the Los Angeles County Bar Association (2020-present); and the California Employment Lawyers Association (2019-present).
At Eskridge Law, Ms. Dawson focuses her work on employment law, business law, and real estate law.  Ms. Dawson has helped employees achieve justice on claims relating to wrongful termination, discrimination, retaliation, wage and hour, failure to provide meal and rest breaks, and failure to furnish accurate wage statements.  In addition, Ms. Dawson has assisted clients with breach of contract claims and defamation claims, and with protecting their bonds.
In addition, Ms. Dawson coordinates the social media for the firm, representing the firm on Instagram, Yelp, Facebook, and Twitter.
Ms. Dawson is fluent in Armenian, conversational in French, and in her spare time manages a quickly-growing organization dedicated to dogs suffering from Collapsed Trachea, in support of her puppy, Billie.
Current Employment Position(s)
Eskridge Law, Associate Attorney
Areas of Practice
Employment Law – Employee
Employment Law – Employer
Real Estate Law
Sexual Harassment
Discrimination
Business & Commercial Law
Litigation
Bar Admissions
Education
Southwestern Law School, 2016, Juris Doctor
University of California, Santa Barbara, 2012, Bachelor of Arts
Past Employment Positions
Eskridge Law, Law Clerk
Buckley Madole, P.C., Law Clerk
Los Angeles County District Attorney's Office, Law Clerk
Other Activities
Exploring Disneyland
Singing Along to Elvis
Exploring Historical Sites Around the World